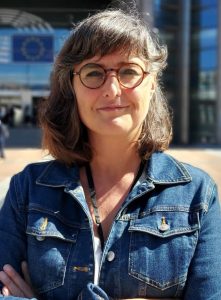 Eva Soms
Director
Summary:
Born in l'Escala (Catalonia), Eva is an international project manager with experience in several public organisations in Europe and Asia. She has worked for think tanks, embassies, governments, universities, lobbying organisations and she is currently managing the EFA Secretariat office in Brussels. After studying Journalism, International Studies and Chinese language & culture, she has developed a career where diversity, minority rights and International relations are at the heart of the projects that she is involved in. An enthusiast of the lively diversity of the city of Brussels, she can communicate in Catalan, Spanish, English, French and struggles with Dutch as a new language and to remember the Chinese that she once spoke.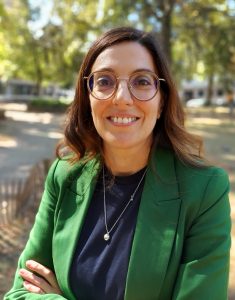 Alessandra Indino
Finance and Accounting Officer
Summary:
Born In Gallipoli, in the South of Italy but relocated to Brussels for work reasons since 2013. Alessandra is an Experienced Accountant with more than 15 years of experience in the accounting field with solid understanding of legal procedures and legislations. She has worked for the Italian and Canadian embassies, for a Foundation- Fondazione CON IL SUD -the first grant making organisation to invest in the development of Southern Italy entirely through private resources. She has worked also for several private sectors in different countries, such as Italy, Luxembourg, and Belgium .

After a master's degree in Economy and commerce obtained in Italy to the "Università del Salento" she is certificated with a valid Charted Accountant attained at the "Università la Sapienza di Roma". She has a profound interest in the socio-economic dynamics of Mezzogiorno and has a great passion for development policies in Southern Italy. She speaks Italian, French and English.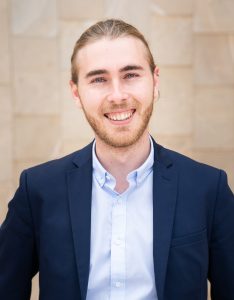 Adrià Sisternes Domene
Strategy Advisor
Summary:
Born in 1996 in València, Adrià has always been involved in several youth associations and movements, such as the European Youth Parliament in Spain. As a biotechnologist, Adrià has aimed to combine his scientific career with a social impact to improve people's life.

With the same goal, Adrià joined in 2014 Compromís political party. As the Secretary of International Relations of JovesPV-Compromís, the biggest youth organization in Compromís, Adrià got involved in the Western Sahara right to self-determination, a struggle to which he committed several years ago. More recently, he has carried out projects to defend and protect human rights in Senegal by means of non-formal education methodologies.

As a socially committed bioscientist, Adrià believes in a socially fairer and greener Europe in which the voices of young people are involved in the decision-making processes.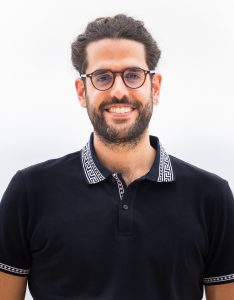 Sergi Esteve i Garcia
Member Care & Organisation Officer
Summary:
Born in Barcelona, Sergi developed an interest in stateless nations and minorities early on, which is why he co-founded OPCAT, the first observatory of the internal functionings of Catalan political parties. Before joining EFA, Sergi worked for the Catalan Ministry of Foreign Affairs and at Catalonia Trade & Investment (ACCIÓ). Previously, he was also a research trainee at CIEMEN.

Sergi holds a Master's degree in political science. His belief is that education, feminism and diversity must be the basis of any true democracy.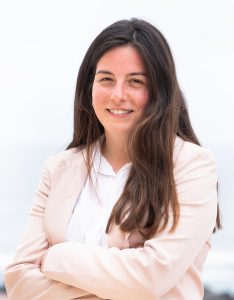 Marina Vinardell i Trota
Press and Communications Officer
Summary:
Born in 1996 in the Catalan city of Girona, Marina is a journalist and political scientist. Before joining EFA, she worked as a local journalist for the newspaper Diari de Girona in her hometown. While studying a Master in Political Philosophy, she also became deeply interested in the topics of nationalism and identity and how to develop a cívic conception of the nation from progressive values. She speaks Catalan, Spanish, English and German.

She has also been involved in the Catalan self-determination movement. In this sense, she joined in 2014 Jovent Republicà, the youth organization of Esquerra Republicana political party, and also Esquerra Republicana in 2018. As Regional Spokesperson in the Girona area for Jovent Republicà, she has contributed to developing the self-determination movement in the region.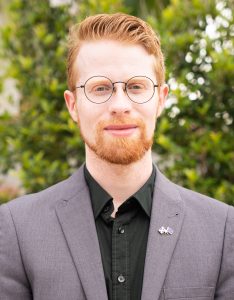 Paul Butcher
Political and Public Affairs Advisor
Summary:
Born in Aberdeen, Scotland, Paul has lived in several countries across Europe including England, Austria and Bosnia-Herzegovina. Prior to joining EFA, he worked in the European Policy Centre (EPC), an independent Brussels-based think tank, for four years working on issues relating to EU enlargement, citizens' participation and countering disinformation. In 2014, following the referendum on Scottish independence, he worked as a trainee for Alyn Smith MEP in the European Parliament.

Having studied European languages and cultures, with a particular focus on the Balkans and Central Europe, Paul has a strong interest in securing a diverse and respectful EU by representing the interests of stateless and minority peoples across Europe. He is also interested in the impact of digital technology on political campaigning, communication and public debate.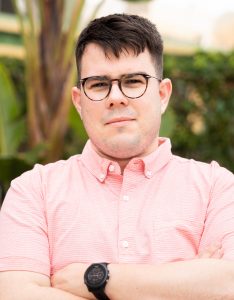 Llŷr Williams
Media and Campaigns Officer
Summary:
Born in Haverfordwest, Wales ; Llŷr has been an active member of Plaid Cymru for many years, as a regional activist, an election candidate twice, and as a member of the executive of Plaid Ifanc, the party's youth section. It was during his 4 years as International Officer of Plaid Ifanc that Llŷr gained an interest in self-determination and autonomy movements across Europe.

Prior to joining EFA, Llŷr was the Secretary-General of EFAY from 2019 to 2022 and was responsible for external communications. He has recently qualified with a Masters in Translation and Interpreting and has a keen interest in multilingual communication, linguistic rights, and campaigning. Llŷr speaks Welsh, English, French, German, Spanish and Catalan.