Günther Dauwen
Director
Summary:
Born 1969 in Antwerp, Günther studied social and political sciences at the University of Antwerp and holds a master's in international relations from the University of Leuven. After 4 years of teaching, he started working as an MEP assistant for Nelly Maes. Günther became Director of EFA in 2004.

Günther has been working for EFA for 18 years, driven by the wish to live in a world with less injustice and more understanding. Günther is a proud father of two children. He also loves music and writes poetry.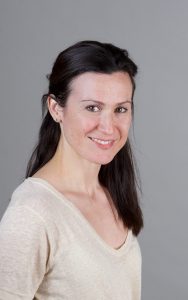 Eva Bidania Ibargutxi
Political Adviser
Summary:
Born 1978 in Bilbao, Eva joined Eusko Alkartasuna and its Youth Branch at the age of 17. In 2003, she was elected Member of the Provincial Parliament of Araba. From 2000 to 2004 Eva was member of EA youth's Executive Board, where she worked as a press officer. In 2005, Eva was appointed coordinator for EFA Youth, then she became political adviser at EFA in 2008. Eva coordinated a group of 15 MEPs that aimed to boost chances towards viable peace in the Basque country.

Eva holds a Master's degree in political sciences as well as a degree in Music (piano), which she studied for 9 years.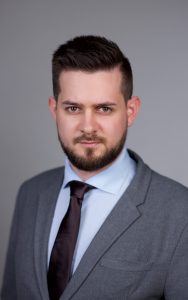 Gio Paolo Baglioni
Legal advisor
Summary:
Gio Paolo was born in Brescia, but grew up in Valcamonica which he considers his home. In addition to Italian, the State language, he learned to speak Camunian with his family. An active militant throughout his youth, Gio Paolo has always been interested in politics as a means to establish a fairer society, which is why he co-founded a sports organization aimed at developing local soft power.

At University, Gio Paolo studied law, which is his passion in life. Before joining EFA as a legal adviser in 2015, he worked with the Coppieters Foundation.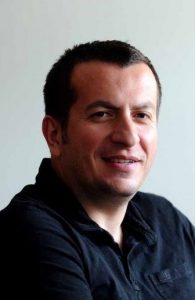 Jorgos Papadakis
Communications officer
Summary:
Georgios (Jorgos) Papadakis was born in Athens, Greece, in 1972. He became an extraordinary Fellow at the Institute of Communication Studies, University of Vienna. (field: Minority Media in the European Union). He worked for Antenna TV and Radio in Thessaloniki, Express and Eleftherotypia, the Macedonian news portal MKD.mk, the Austrian Press Agency, Eurolang and many more.

He is also a founding member of SEEMO, the leading media freedom watchdog in South, Central and Eastern Europe, having served as a Board member and Special Advisor to the Secretary General. Jorgos worked for EFA as Communications officer between January 2015 and April 2017.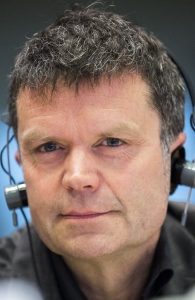 Davyth Hicks
Communications officer
Summary:
Born in Truro (Cornwall) in 1961. For the last 25 years Davyth has been working for the protection and promotion of Europe's 'regional', minority and endangered languages, specialising in advocacy work in the European Parliament, the Commission, the Council of Europe, and the UN, as well as conducting various language planning and revitalisation projects.

Dr. Hicks completed his MSc and PhD in Celtic Studies at Edinburgh University, prior to which he worked as a professional musician and journalist. Davyth has been the first EFA Communications officer from September 2013-September 2014.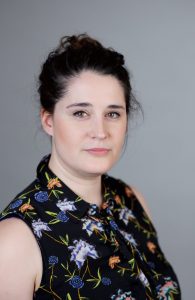 Laura Milena Rahman
Communications officer
Summary:
Born 1991 in Saarbrücken, Laura moved to Hauts-de-France at the age of 11 with her family. In her youth, she was active in a local charity organisation. As a student, Laura was secretary to a student organisation, where she also helped organise a model of European Parliament.

Before joining EFA, Laura worked in Public Relations consulting, managing projects for the European Commission. Laura is fluent in English, French and German, and has a good knowledge of Castillan. She has a Master's in international relations and international communications from the University of Strasbourg.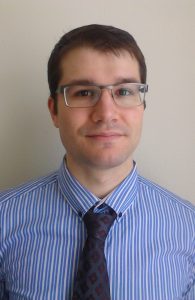 Juan Vergara Miguez
Temporal staff
Summary:
Juan Elías Vergara Míguez was born in Padrenda (Galicia) in 1982. He started his career in the EU affairs area working for Fundación Galicia Europa, the representation of Galicia before the EU institutions. During the last years he has worked both in his country and in Brussels, in the official institutions (EU Parliament as an intern for EFA MEP Oriol Junqueras) and in public and private sector.

Juan is a long-term activist for the normalization of Galician language and member of several cultural associations. He writes regularly on international and EU affairs in Galician websites. He was replacing Eva Bidania during her maternity leave (August 2015-February 2016)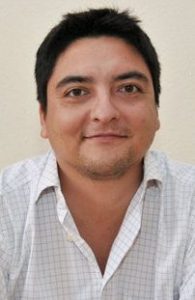 Jordi Eduard Perales
Co-Director
Summary:
Jordi Eduard Perales was born in Barcelona in 1977 into a family of political refugees who had just returned to Catalonia from exile in France at the time. He holds a University degree in Political Science from the Universitat Autonoma de Barcelona, specializing in International Relations.

He also holds a Bch. Degree in Law for ESADE- Universitat Ramón Llull. He has been professionally involved in political management since 2002, first as a Mayor's assistant at the Tagamanent Town Council, then as a Manager of the Federation of Catalan Gay, Bisexual and Lesbian Organizations. He worked in EFA as Co-Director and political advisor from early 2007 to 2008.

Pol Santaló
Director
Summary:
Born in 1990 in Barcelona, Pol gratuated in Journalism at Ramon Llull University and in Law at Open University of Catalonia, and holds a MA in International Relations from the Pompeu Fabra University, which he also partially studied in Berlin at the Hertie School of Governance. He is bilingual in Catalan and Spanish, fluent in English and French and has an intermediate level of Italian and German.

Pol has worked at the Catalan Parliament as a Legal assistant, at the European Parliament as a Schuman Trainee, at the Brussels office of the Catalan Public Diplomacy Council (Diplocat) as a Project Manager and at the Generalitat de Catalunya as Institutional Relations Government-Parliament manager.

Currently, he is also involved in the local government of his hometown (l'Ametlla del Vallès), through the political party Ametlla't.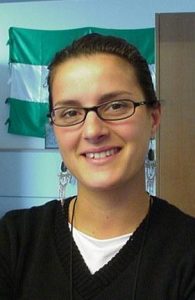 Eva Mendoza
Co -Director and political adviser
Summary:
Co -Director and political adviser to the European Free Alliance 2004-2006. Prior to joining EFA the party she was the EFA Youth co-ordinator at the European Parliament and parliamentary assistant for MEP Carlos Bautista and was a trainee lawyer for a short period in her city, Seville. (2001-2004).

Interested in youth issues, she worked as a teenager trainer (Seville, 1997-2000) and holds a training degree ("Insignia de Madera" school,1999). She organised several youth projects sponsored by the European Commission (1998- 1999) and seminars on conflict management (Local Partners for Democracy, Budapest, 2004).