Siciliani Liberi celebrates its 7th year of work in conference discussing a New Strategy for Sicily
"A New Strategy for Sicily – facing the challenge of Differentiated Autonomy", was the title of a conference held on Sunday the 22nd of January 2023 in Enna, Sicily.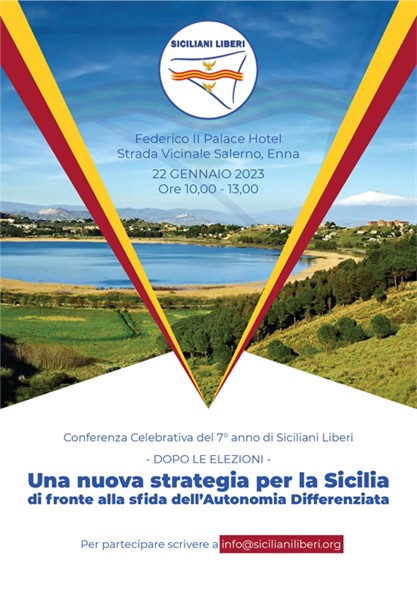 "Differentiated Autonomy" is a proposed new legislation that is autonomist in name only, which introduces a sad travesty of the Italian Constitution and a betrayal of existing autonomies.
Application of the Sicilian Statute
The Italian centralist parties have never permitted a proper application of the Sicilian Statute. In contrast, they intend, through this proposed new legislation, to keep transferring the revenue from Sicilian taxes to wealthier regions of Italy.
The conference offered ideas and proposals to promote Sicilian rights to self-government.
A key attendee of the conference, as part of an international delegation, was EFA Vice-President Roberto Visentin, and attending digitally was Mauro Vaiani from 'Autonomie e Ambiente' – "Autonomy and the Environment", in which several EFA member parties are represented including Siciliani Liberi.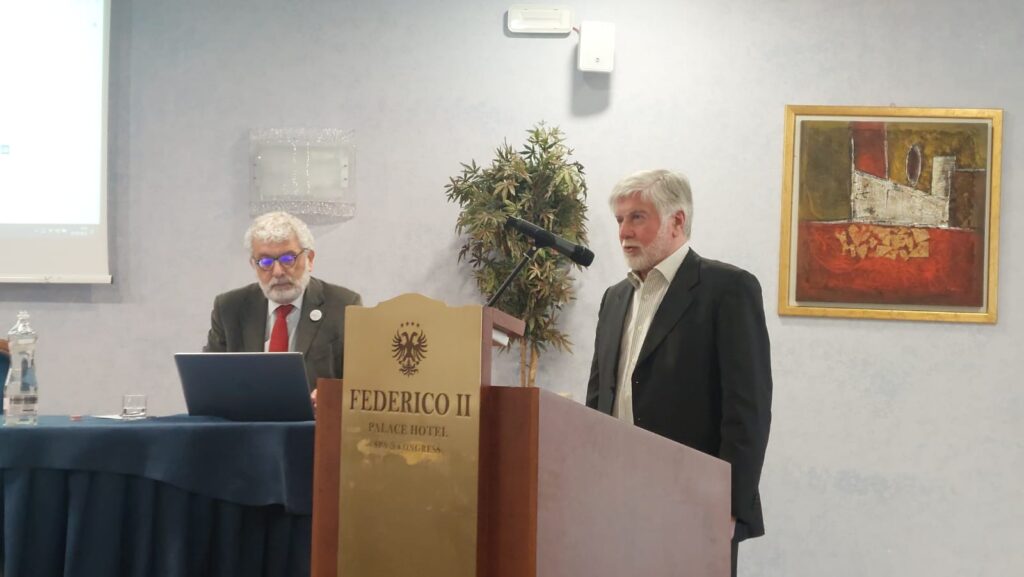 New levels of membership
The delegation joined over 200 delegates from across the territory of Sicily on this exciting day of sharing ideas and celebrating 7 years of the party's work for the island. 7 years during which the number of party members has grown to new levels.
Describing the conference, EFA Vice-President Roberto Visentin highlighted the vitality and enthusiasm that was present throughout many strong debates on the island's future. A breath of fresh air against the backdrop of current political realities.
Among several speeches, key contributions to the conference came from Eliana Esposito, the Siciliani Liberi candidate for the Presidency of Sicily, party founder Massimo Costa and political secretary Ciro Lomonte.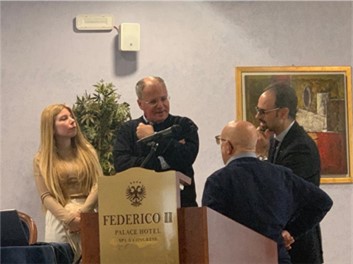 EFA would like to congratulate Siciliani Liberi on such a successful conference and on 7 years of hard work for the people of Sicily.