Why talk about QatarGate and not MoroccoGate too? – EFA MEP Diana Riba sheds light on latest scandal
"QatarGate is an unmitigated scandal, but we cannot take our eyes off Morocco, a country that is becoming a powerful regional military power with long tentacles into the EU and where human rights violations are systemic."

EFA MEP Diana Riba
In a Twitter thread originally published in Catalan, the EFA MEP sheds light on the #MoroccoGate scandal and why it needs as much attention as the widely reported #Qatargate scandal.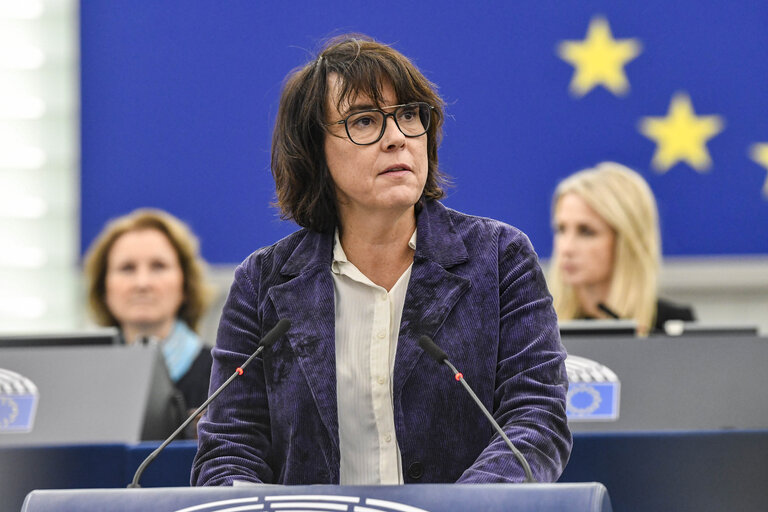 "On the 9th of December, we discovered the worst corruption plot in the European Parliament. A Parliament Vice-President was arrested, and a plot was uncovered where they would look after Qatar's interests in parliament in exchange for briefcases of money. This plot was named the Qatargate scandal."
Resolution voted down
"This scandal explains many things, including why, for example, in November on the eve of the Football World Cup, the Socialists (the Vice President's party) voted against a resolution condemning the violation of human rights in Qatar."
"But in a publication on the 19th of January in the Belgian newspaper Le Soir, they expose that one financer of this plot for influence was Qatar… but there was another country involved too: Morocco."
So why is everyone talking about QatarGate but not MoroccoGate too?
"Because the EU has strategic interests in the north-African country, especially regarding Morrocco's role as a regulator of migration flows to the southern EU border.
On the 19th of January, the parliament approved a resolution urging Morocco to respect human rights. However, we know that there has been a clear intention to keep it on the political and media back burner."
"By the way, the Spanish socialists (PSOE) voted against that specific resolution. Probably for similar reasons that led to the change in the party's historical position on the status of Western Sahara. Reasons that officially remain unknown."
Closing ranks with Rabat
"Not only that, but on the 6th of January, a few weeks after the scandal broke, EU High Representative Josep Borrell visited Morocco to close ranks with #Rabat and define the country as a 'reliable partner' despite the reports that were circulating regarding the buying of influence."
"As ElMundo explains – Brussels praises Morocco's efforts to close the Strait [of Gibraltar] to migrants and rewards its tough stance with an increase of 500 million euros for the north-African country."
"It's the price to pay for them to violate the human rights of migrants, paid for by us."
How much money comes back?
"So I wonder, as I suppose you do too, how much of this money goes back to Brussels in the form of filled briefcases to buy influence; and what exactly caused the radical and unexpected change in the Spanish Government's policy towards Western Sahara?"
Putting pressure on institutions to act
During the last European Parliament plenary session in Strasbourg, EFA MEPs released the following video on the MoroccoGate scandal:
EFA MEP Ana Miranda also demanded an inquiry into the scandal
EFA's MEP Jordi Solé spoke during the debate on human rights in Morocco calling on the country to respect human rights.
Watch: EFA MEP Jordi Solé calls on Morocco to lift restrictions to freedom of expression: